Our services
A brand is the main element of identification of a company. Brands are contexts and have the power to produce or rescue a set of meanings and values in the consumer's mind.
We create stunning visual proposals guided by strategic insights and customized to the needs of each client.
Brand Expression 
Logotype
Brand Identities
Packaging Design
Brand Personality
Naming
Brand Pillars
Tone & Voice
Our method
Meet the Magic Touch
We have an authorial method that uses processes of immersion, conceptualization and creation, to create a "Brand Context". Our processes are interactive and carried out together with the customer, as we believe that no one knows the business as well as the customer himself.
We make the magic happen based on research, analysis and a lot of strategy. With "Magic Touch" we create stunning brands, capable of connecting companies and people.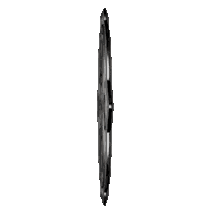 1. Immersion
Discovery stage with investigative tools. In it we make a dossier of information from an immersive process with the customer. We analyze the competition, establish competitive advantages and map opportunities.
2. Concept
We defined the strategic guidelines for the project. We condensed the findings and started to explore the possibilities, valuing the consistency between the findings and the discourse that is being created.
3. Magic
We apply our creative techniques by developing tangible visual expressions through the concepts defined in the previous step, always aiming to enhance the chance of the brand to create meaningful connections with its audience.
How about us
We are a brand studio that has a network of creative professionals and specialists in the most diverse areas of design that will create a complete experience to guide the audience of your business from the first contact
to the recommendation, from expectations to the moment WOW: surprise!
Design influences our perception and that explains why we like things. We use design as a catalyst for magical experiences. On our stage, the spotlight is at the moment when distant and distinct information intertwine and generate an unusual nexus. Our magic is about revealing unexpected opportunities!