Joyce Evelyn
---
Joyce Evelyn is a psychologist who works individual psychotherapy. His approach is gestalt therapy. His specialty is to assist people suffering from depression.
Location: Brazil
Year: 2019
Role: Visual Identity
Sobre o Projeto
Target: Men and Women between 25 and 50 years old, aware of the importance of mental health care and are looking for professional help.

Mission: Make the world of youth and adults lighter with individual therapy.
Vision: Be a reference as a psychologist in emotional development and creative.
Values:  Ethic, Empathy, Reliability, Dedication, Determination, Accessibility.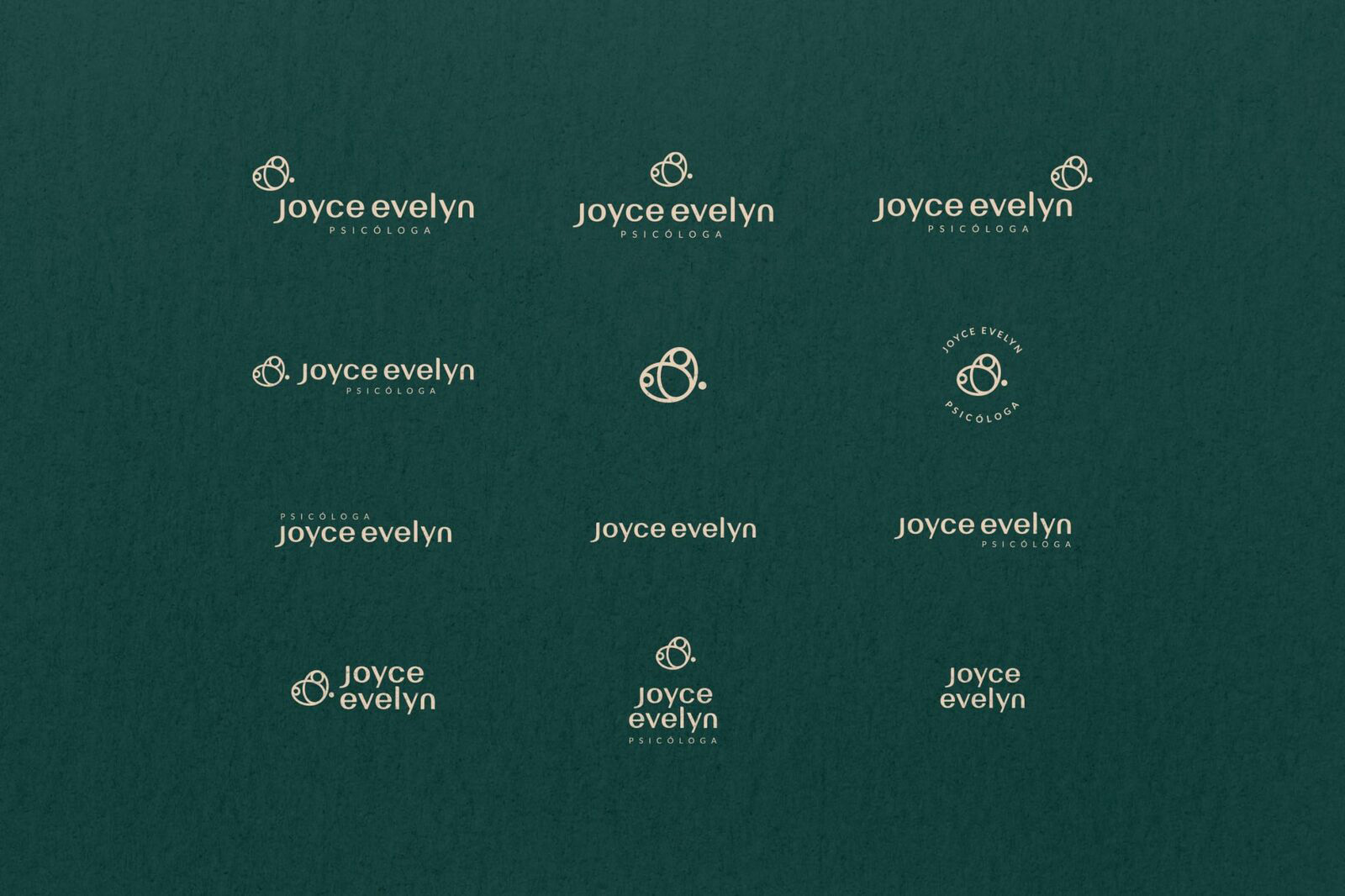 The Symbol
Joyce Evelyn's brand visually represents the essence of her work and was based on 3 pillars: Humanity, Transformation, Welcoming. The challenge was to create a symbol involving the three. In the construction of the symbol, we used the butterfly representing the "metamorphosis and transformation".

The heart to represent "humanity" in its way of working and also in an abstract way "a hug" seen from above. 
The symbol also has a friendly style due to its rounded shapes.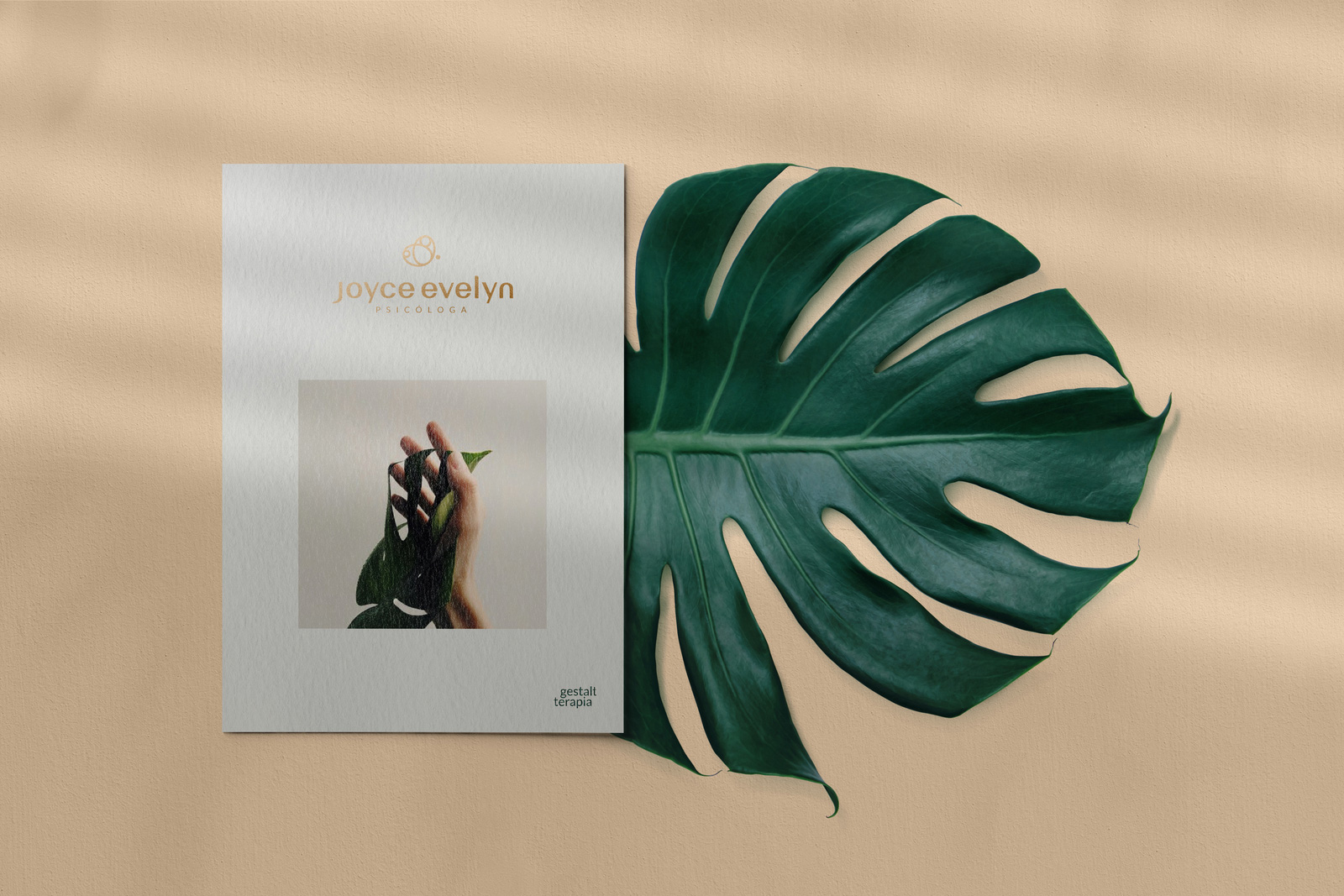 The Colors
The green transmits hope, health, vitality, fullness, growth and restoration, in addition to proven to stimulate well-being and combat stress.
The beige color is melancholy, neutral and calm, refers to passivity, comfort and welcoming.
The combination of the two colors makes reference to the good and bad moments of life, happy times, sad times, but with balance to understand and learn from each situation.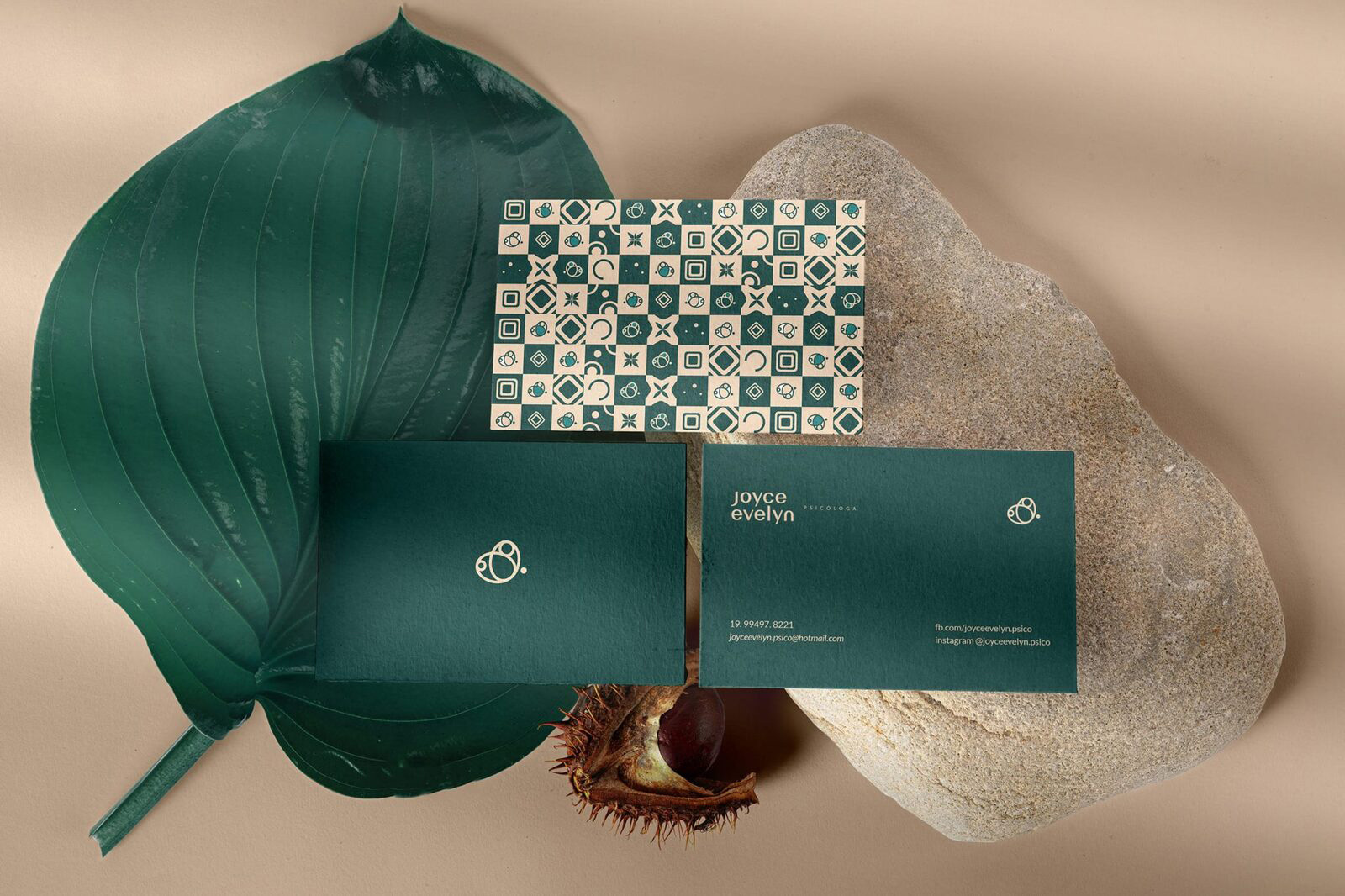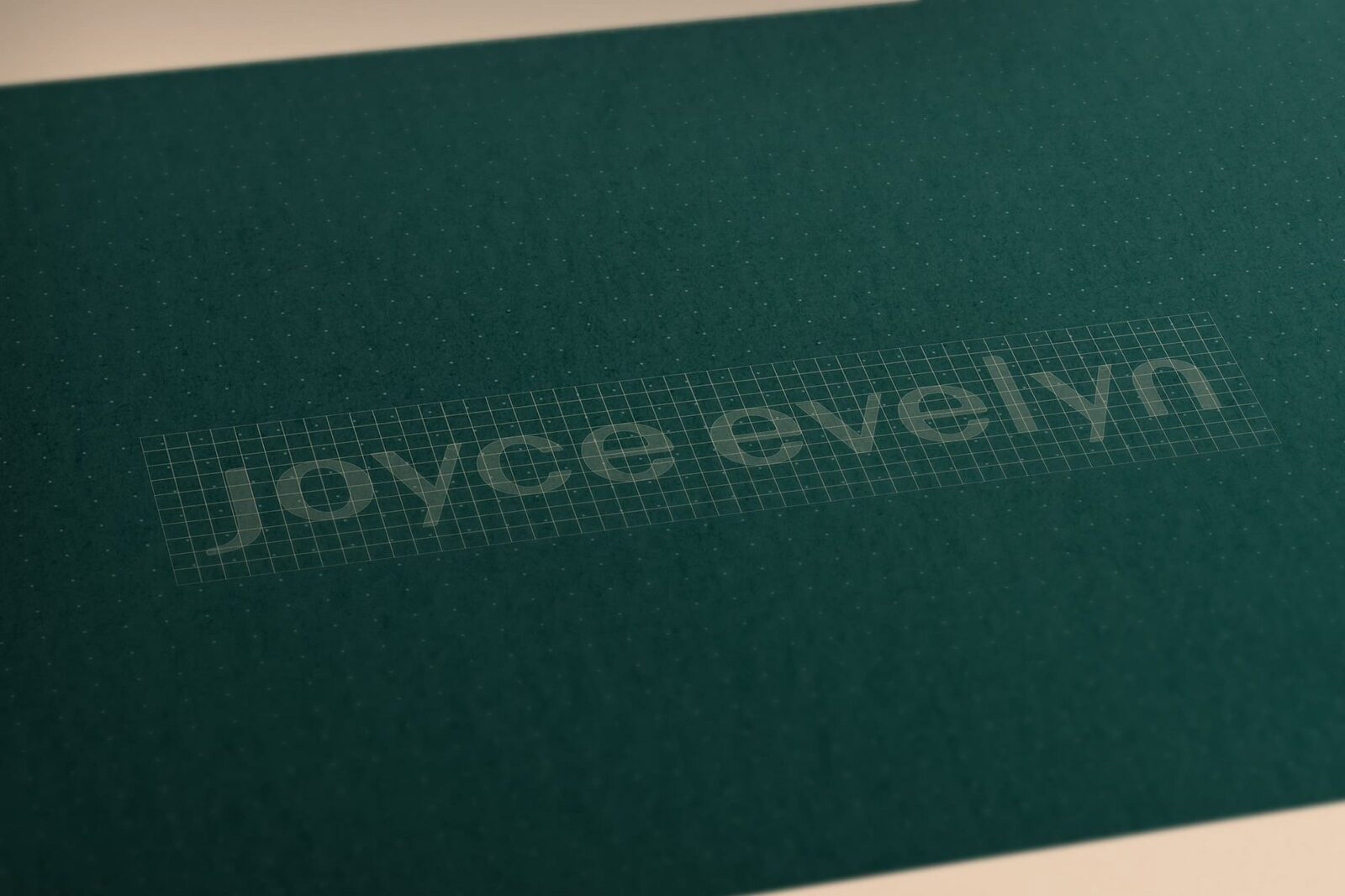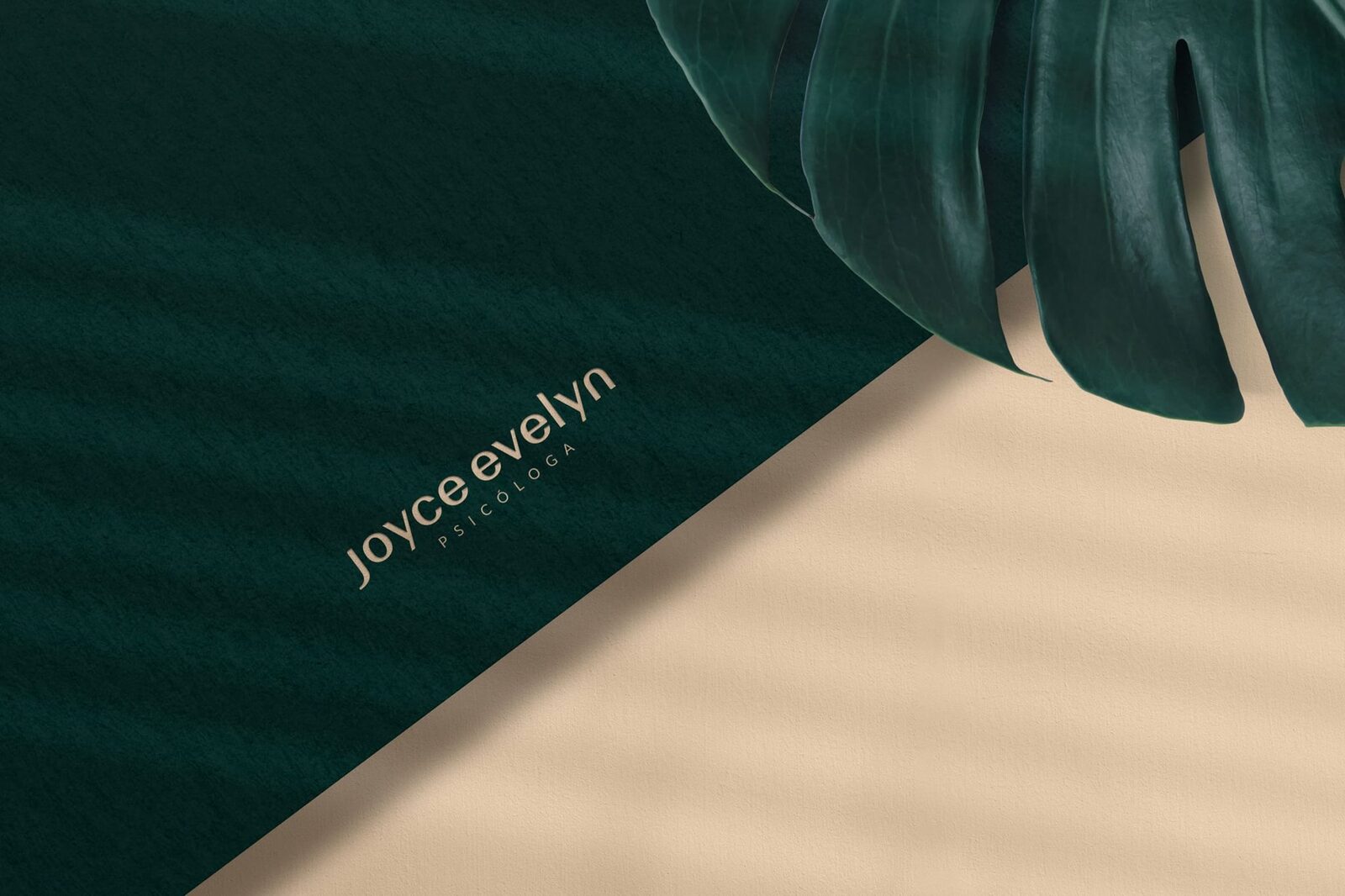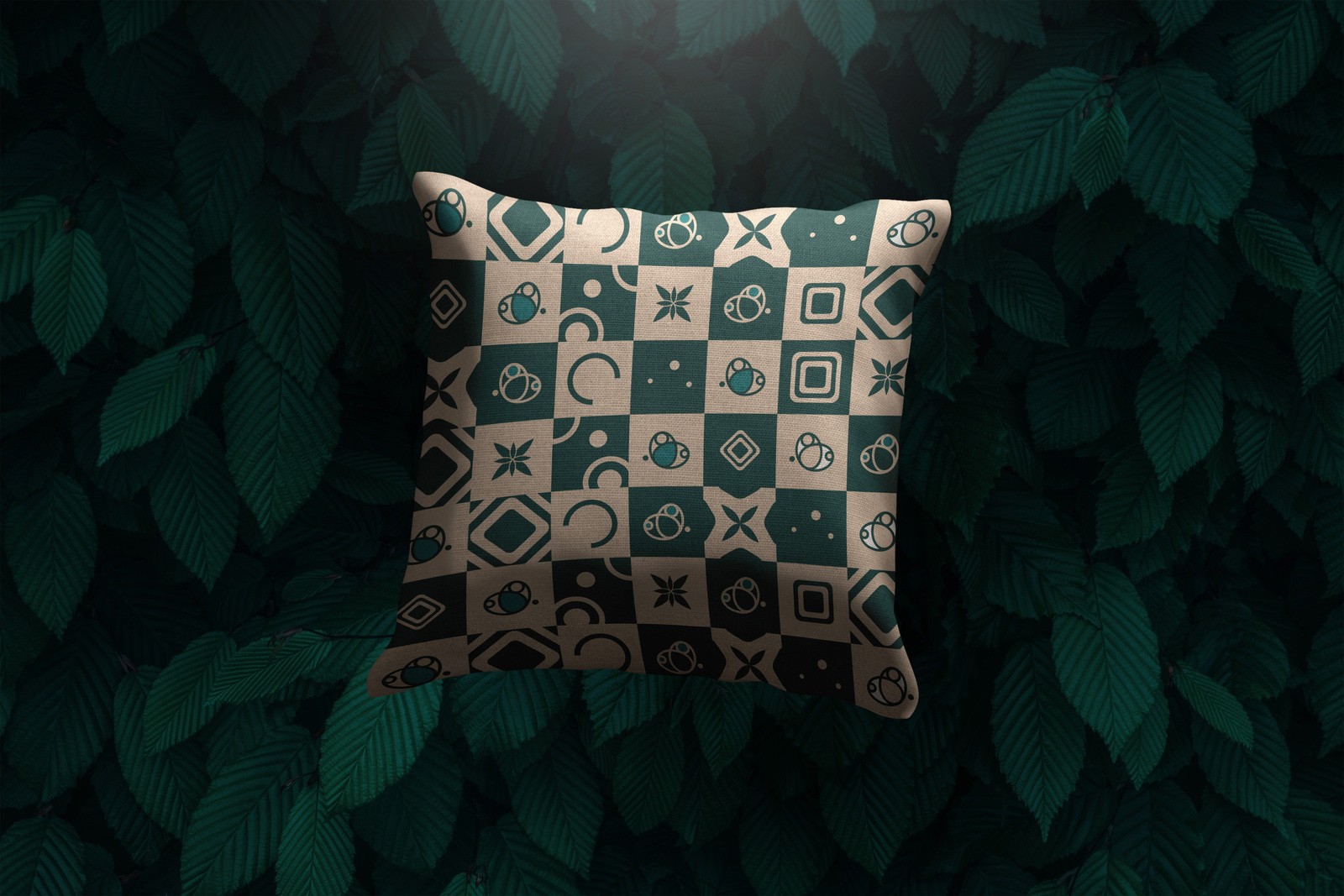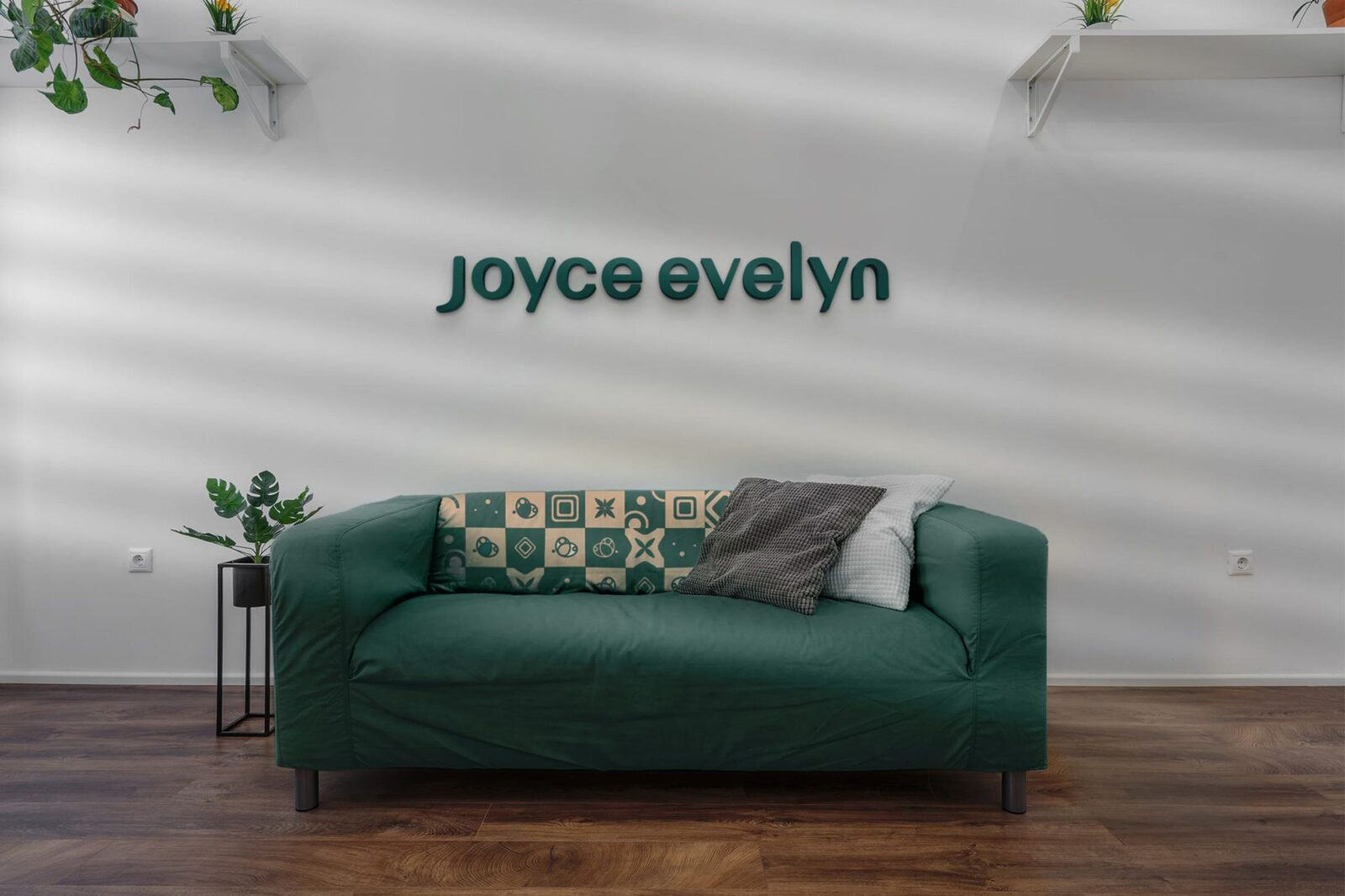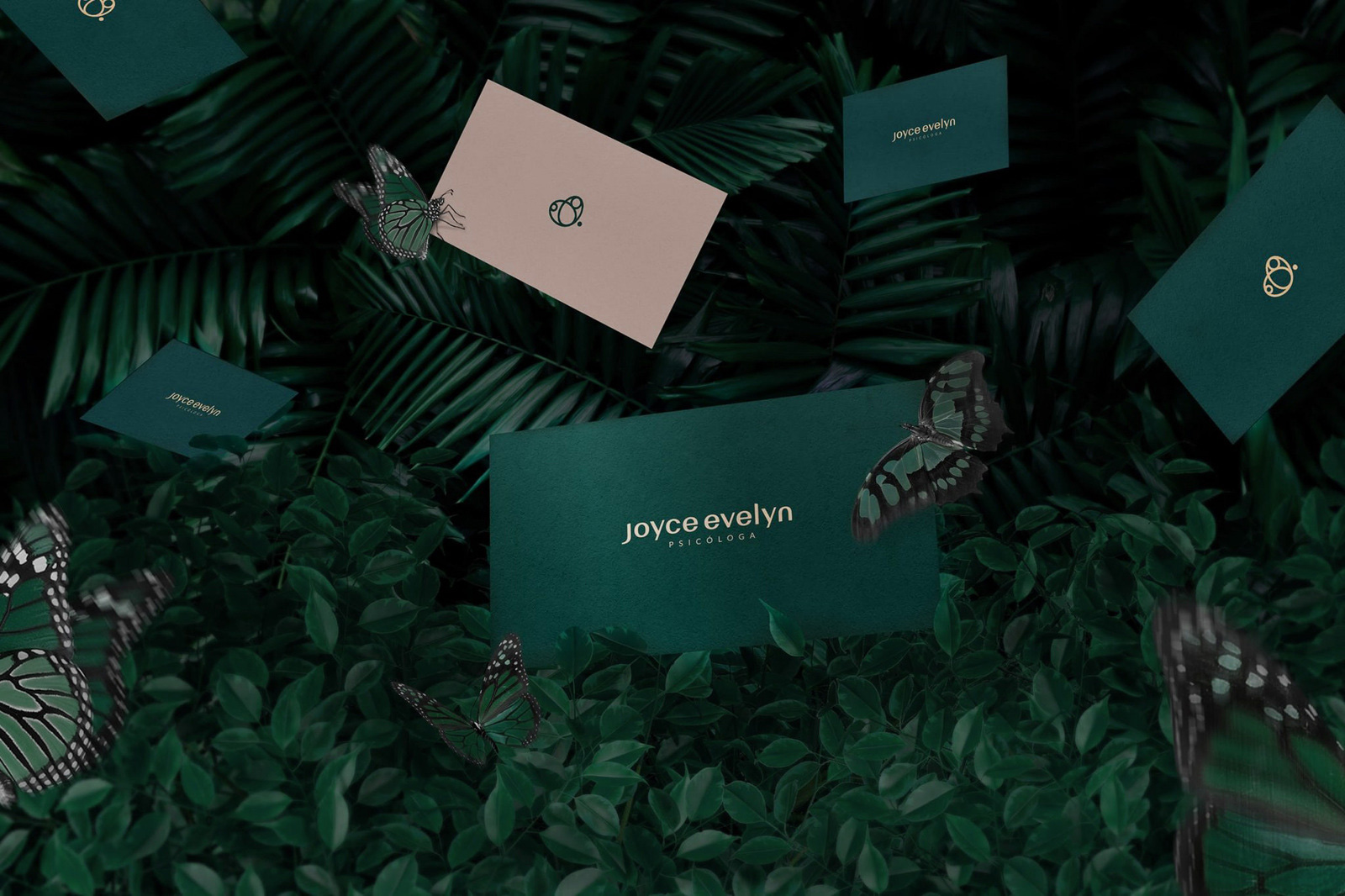 Joyce Evelyn 2019 © - Psychologist